Venue
Kiwicon Venues
Venue Information
Kiwicon is moving this year to the Opera House, on Courtenay Place, the street that provides most of Wellington's appallingly dressed nightlife. Their website refers to the Opera House as "...an intimate and welcoming performance space". It also has an on-site bar, and permits the use of pyrotechnics. We're just saying. Consult the map below for more details.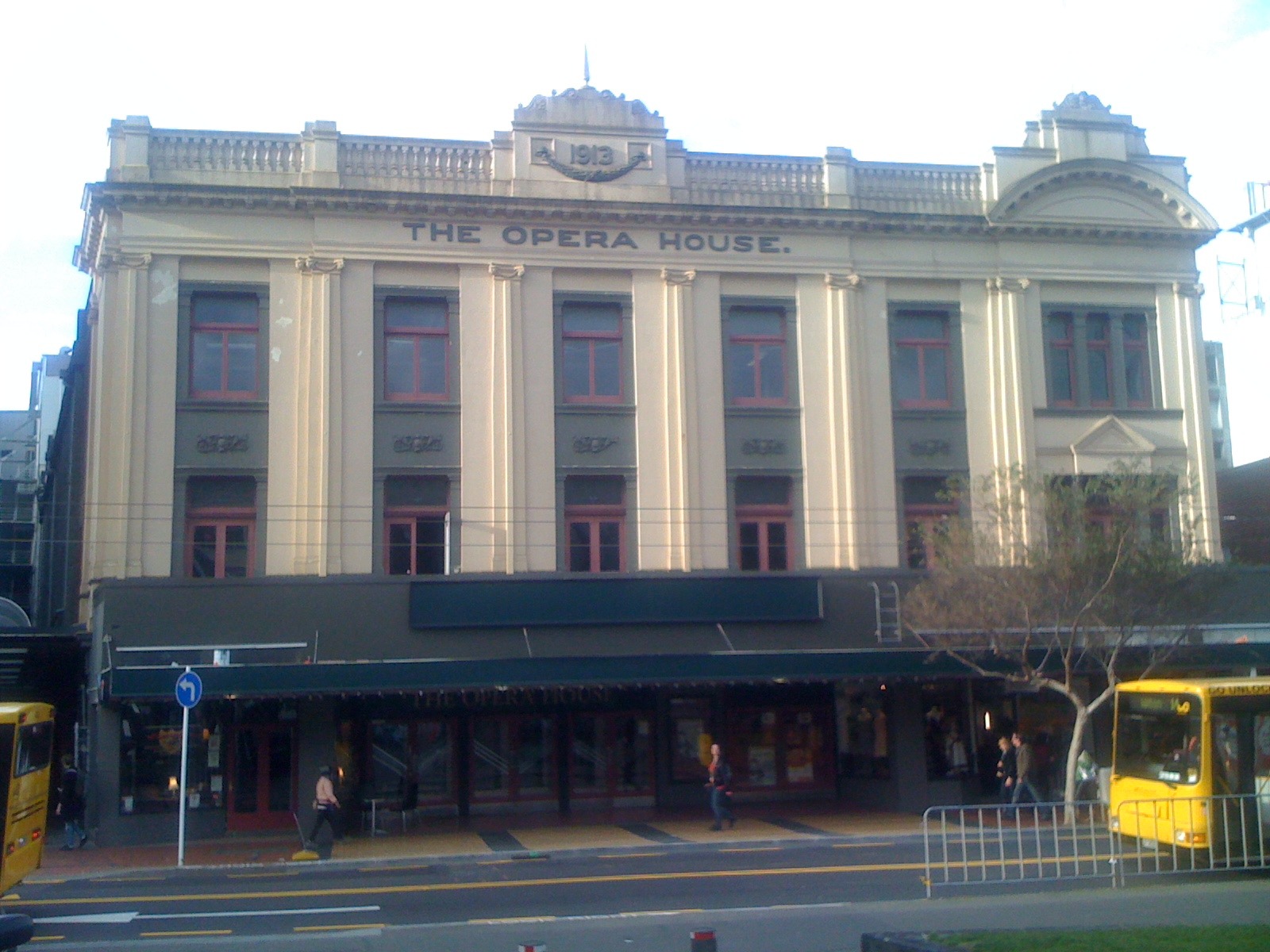 Travel
Wellington is located at the southern end of New Zealand's creatively named North Island (or Te Ika-a-Maui).
It is serviced by Wellington airport, located a mere 10km from downtown Wellington and Kiwicon. Wellington central is compact, with the majority of interesting bits within close stumbling distance. Taxis and buses are easily located.
International and domestic flights into Wellington are offered by Air New Zealand and Qantas.
Train services into Wellington from the surrounding suburbs are effective when not broken, late or on fire, but long distance rail is largely a waste of time and money. Intercity buses and Ferries are available from other areas of the North and South Islands.
Accommodation
If you are looking for a place to stay during Kiwicon, there are a number of backpackers and hotels in close vicinity that provide reasonable rates.
Here are a couple of other sites that may be of use when looking for accommodation:
Travelbug.co.nz - Accommodation in Wellington 4th-6th November
Tourism.net.nz - Wellington City Backpackers and Budget Accommodation
Wotif.com - Last Minute hotel deals in Wellington Central
Maps
Several points of interest to Kiwicon haxors have been placed on the map below. Click on the icons to retrieve more info, or follow this link for a list of locations. There's more things on the map than you can see in the initial view, so scroll around, zoom in and out.
The main Kiwicon venue is the red pin.